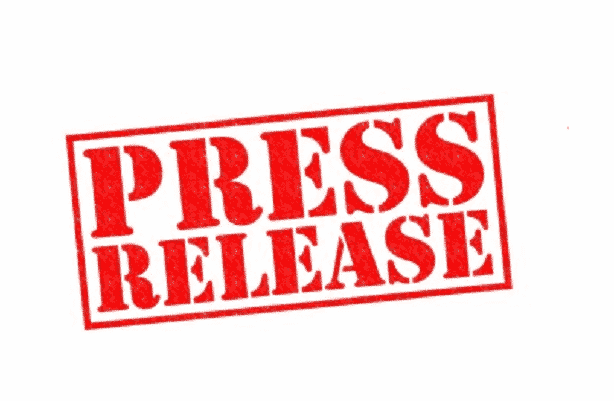 By Carine Locher
Nov 07, 2018
FOR IMMEDIATE RELEASE: November 7, 2018
 VISAR CELEBRATES 30 YEARS OF
SAVING LIVES AT SEA IN THE BVI
 Virgin Islands Search and Rescue, 30th Anniversary Yearlong Celebration kicked off on Saturday, November 3, 2018 with His Excellency Governor Augustus Jaspert past and present VISAR members, , and special guest speaker Jack Erb, sponsored by Carey Olsen and Nanny Cay Resort and Marina.   
On Saturday, November 3, VISAR members, supporters, sponsors, community members and Governor Jaspert and his wife Millie, gathered at Nanny Cay Resort and Marina to honor the past and present crew for their hard work and dedication to the territory for the past 30 years.  Board President, Gerard Kraakman, "We couldn't do this without the support of the BVI community and all of you here tonight.  You support us financially through sponsorships, by attending our events, by making sure that every charter boat that leaves the dock knows how to reach us on 767, by allowing your employees, husbands, wives and loved ones to walk away from their responsibilities not knowing when they will be back and not questioning it because it could be a matter of life and death.  The trust that we have earned over the years, is not taken lightly by anyone at VISAR. We know what responsibility has been bestowed upon us by our former crew members and we work hard every day to honor the VISAR crew shirt."
The special guest speaker, Jack Erb, flew down from Texas with his wife and friends to thank the crew in person for saving his life.   Mr. Erb who was here on a day excursion from a cruise ship in  2016 was out diving The Rhone when he experienced difficulty breathing, he was able to get back to the dive boat and doesn't remember anything further till he woke up at Peebles Hospital.  "I wanted to thank each of these people personally. You've heard the expression "right place at the right time"?  That day, the Rhone dive site had a number of VISAR crew members working as dive professionals there. Jason Hart (not crew), from Sail Caribbean Divers, alerted VISAR of my distress.  At the time Jason's call came in to the VISAR base, Mark Sanders and Sergio Dantas happened to be there discussing boat house operations.  Meaning a helm and a medic were suited up even before the text went out to the crew. The VISAR boat launched with Mark Sanders, Myk Wilson, Sergio Dantas and Nigel Keegan aboard. VISAR crew member, Mark Dobson and future crew member Dan Warburton were also at the dive site to assist…So, I wasn't aware of anything going on at the time, of course, but I have since learned that from the time the distress call came in to the VISAR base at 10:45 am, 38 minutes later, I was back and on the way to Peebles.  WOW!! Why is this such a big deal? During my four days in ICU, I  was told that when I arrived at the ER, my organs had begun to shut down. The doctor's comment was actually "it was critical that you got here so fast."  I started to ask what she meant, but then stopped because I realized the answer. Speaking of Peebles, I can't say enough about the care I received there.  San Antonio has extensive medical facilities, but I would thank Peebles hospital right in there with them. I would like to specifically mention and thank Drs. King-Robinson, Wilkins, Tan and Nehemiah.  The nursing staff care was also exceptional…Thank you is not enough, but thank you, VISAR, and god bless you all!!"  Jack Erb
The 30th Anniversary Celebration year is sponsored by Carey Olsen, Nanny Cay Resort and Marina, CCT, Bitter End Yacht Club, Carefree Boating Club, Speedy's Ferry, RailRiders and Road Town Wholesale.
ABOUT VISAR
Our 100% volunteer crew and coordinators are ready to accept the call that could save someone's life; 50 crew members are standing by to respond. Search and Rescue can be difficult and dangerous. Our volunteers come from all walks of life, including: accountants, hospitality, marine, IT, lawyers, engineers and architects.
To learn more about donating please email [email protected]
###
PRESS CONTACT
Gerard Kraakman: 284.344.4944
Cris Ruffell-Smith: 284.496-8243
Julie Schneider: 284.345.4357