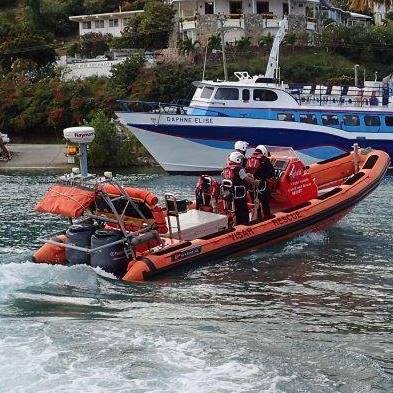 By Carine Locher
Feb 18, 2022
Statistics 2021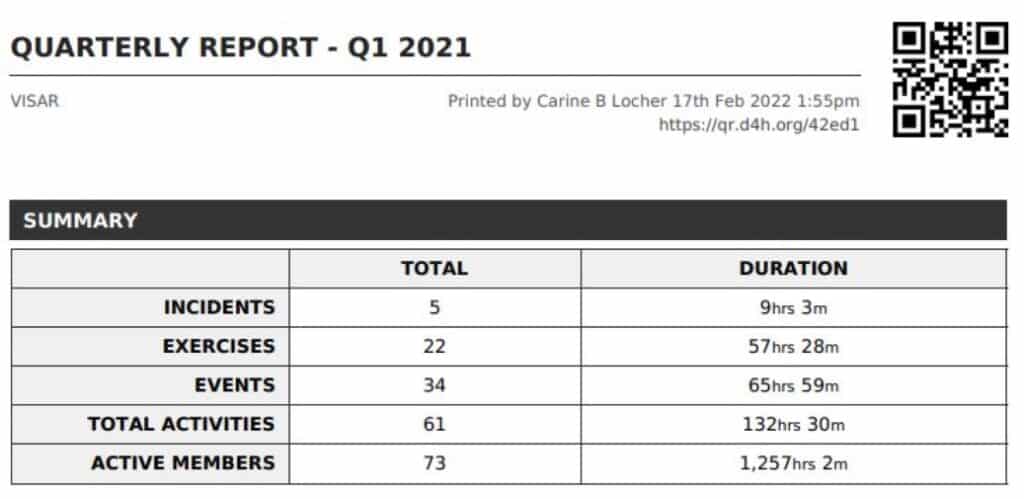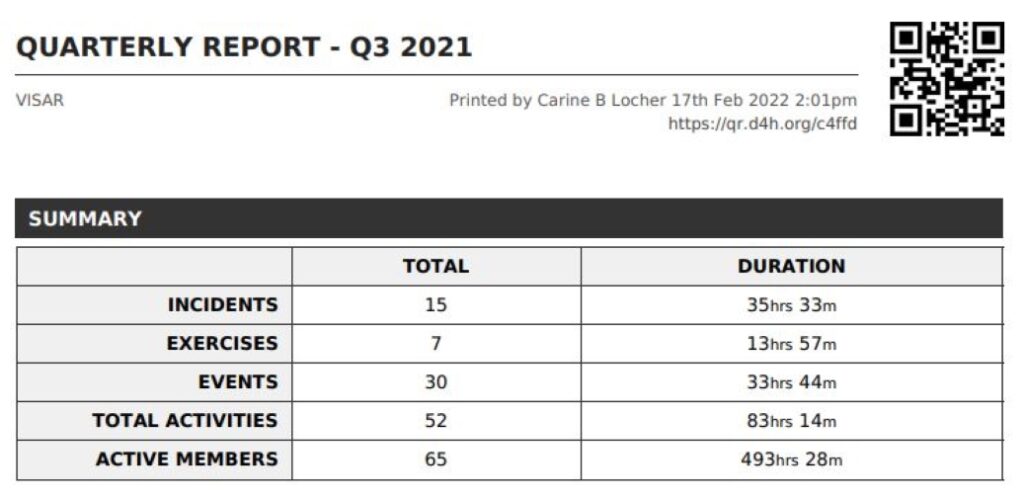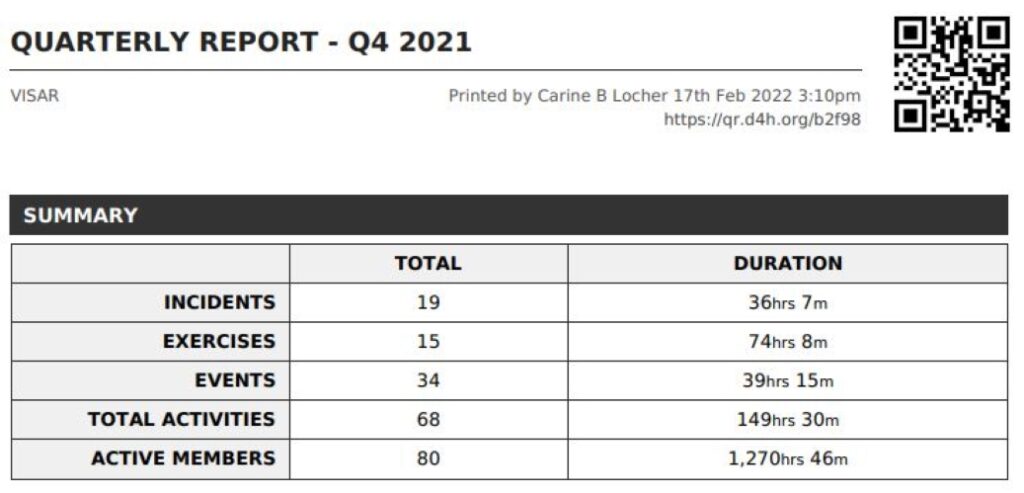 Glossary
Incidents – Emergency Call or SHOUT
Exercises – Training Sessions for volunteer crew members
Events – Weekly Meetings, AGM, Fundraisers, Special Meetings with government agencies, and other SAR organisations
Activities – Total of all of the above
Active Members – Volunteer Crew Members who actively attended incidents, exercises, and events
Duration of a Shout – A shout starts when the on-duty coordinator alerts the volunteer crew to report to Base and finishes when the rescue vessel returns to Base. It includes the time it takes for the crew to get ready, launch the rescue vessel, travel to and from the scene, spend time on the scene, and ready the rescue vessel for the next Shout.
The Rescue Team – The rescue vessel launches with one HELM (i.e., captain of the rescue vessel), a #2 (i.e., the liaison between the on-duty coordinator and the rescue team during a shout), one or two MEDICS (i.e., crew trained in advanced medical first aid).