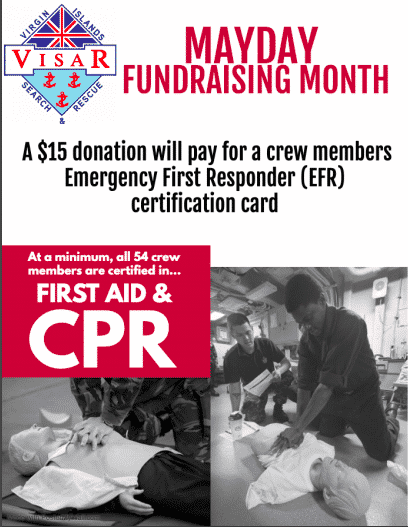 By Carine Locher
May 07, 2020
MAYDAY FUNDRAISING MONTH…A $15 donation will pay for a crew member's Emergency First Responder (EFR) certification card. To donate click HERE.
VISAR's volunteer crew members are all medically trained with a minimum standard of being certified as PADI Emergency First Responders. This eight-hour course includes certification in CPR, First Aid, Care for Children, and AED Training. VISAR also includes the use of Oxygen. This certification is valid for 2 years.
This course is offered to our volunteers free of charge, however, there is a $15 processing fee for the certification card. If you're able to, please consider donating the cost to certify one of our 54 crew members.