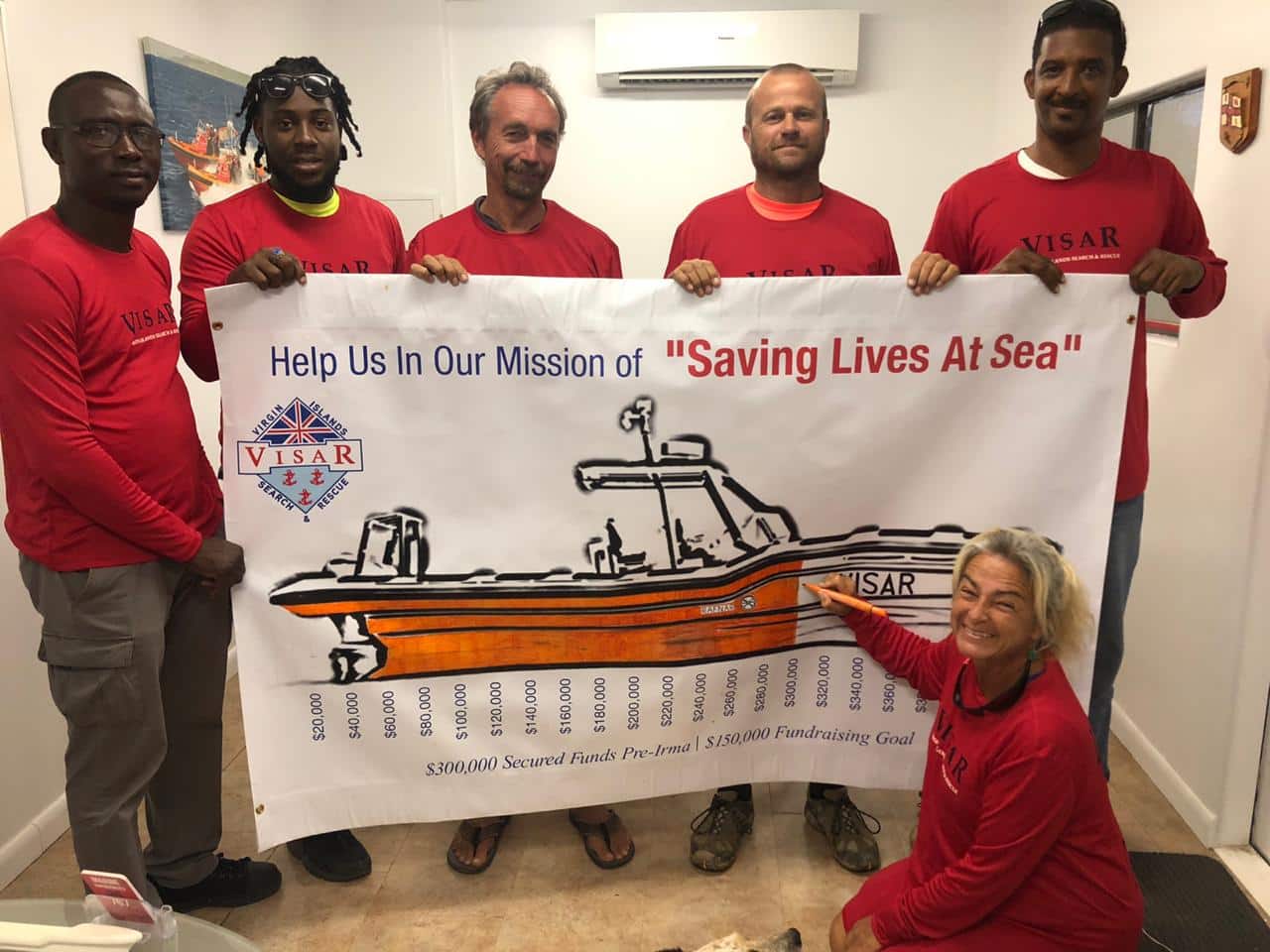 By Carine Locher
Dec 08, 2020
VISAR's Annual General Meeting was held on December 7, 2021, at VISAR's Winter Wonderland Ice Skating Rink. 
VISAR's Patron, Governor Jaspert surprised the membership with the announcment that the UK Maritime and Coast Guard Agency would be giving VISAR a grant for $140,000 USD to go towards the purchase of the new Rafnar rescue vessel for VISAR's  Virgin Gorda base.  
We expect the vessel to be on station in the BVI in the coming months. 
Local Press: 
FURTHER DETAILS REGARDING THE NEW VESSEL…
BOAT REQUIREMENTS: VISAR's Vice President and Virgin Gorda Senior Helm, Lars Giersing has  spent the past four years researching the best rescue vessel to suit the needs of the Virgin Gorda crew. While there are many objectives for the new boat the main concern is the stability and comfort for the crew and the injured.  As the Virgin Gorda crew are tasked with responding to emergencies within Virgin Gorda including The Sound and The Baths, as well as The Dogs and all the way out to Anegada which historically tends to have rough sea conditions.
RAFNAR 1100: In late 2017 the Board of Directors voted to purchase a Rafnar 1100 which has a state of the art hull designed to significantly increase onboard safety for crew and passengers*.  The Rafnar 1100 was developed in close co-operation with the Icelandic Coast Guard and the Icelandic Association for Search and Rescue and has proven itself to be a smooth platform in any sea conditions.
Benefits of the Rafnar Hull: Up to 95% impact reduction vs. deep-v planing hulls*
-Exceptionally smooth and comfortable due to limited slam on waves.*
-Significantly reduced slamming results in less mechanical and equipment fatigue, extending the lifetime of expensive electronic equipment on board.*
-Greater on-board safety from significantly reduced slamming means reduced risk of injury, lower crew and passenger fatigue and related costs.*
-Precision performance without compromising cruising or top speed.*
-Immediate handling response with no sliding.*
-No wake create behind the vessel, resulting in less water disturbance.*
-High payload capacity without compromising cruising or top speed.*
-Exceptional stability and balance when idle and at speed.* 
*Information cited from www.rafnar.is