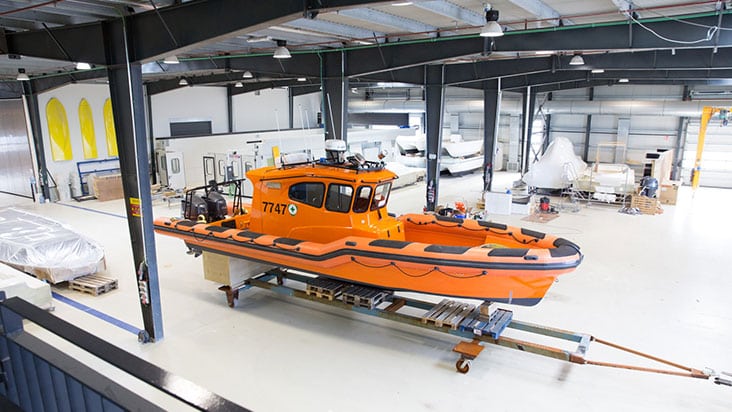 By Nick Cunha
Apr 22, 2016
In 2015 VISAR's Board voted to replace both its current boats to ensure that VISAR Responders continue to have the most reliable and safe boats possible for rescues. Since then, Board members have spent time looking into various manufacturers and models of rigid inflatable boats that are designed for search and rescue (SAR) operations.
The Board has now narrowed down its focus on a new hull design that is made to be smoother and safer, with less of the normal pounding than conventional deep vee hulls can have in rough seas. The manufacturer of this new design, Rafnar, has designed a boat in cooperation with the Icelandic Coast Guard and two Board members recently visited their facility for a sea trial of the boats. After days of trials, Board members concluded that the boats are indeed smoother in rough seas and very stable. Board members also observed that the manufacturer's build quality and control was top notch.
VISAR is ready to move forward and wants to purchase two 11 meter Leiftur rescue boats for its BVI SAR operations. These boats will be a step forward in boat design and will provide safer transport of crew and casualties in greater comfort. These conditions will ensure that VISAR can continue to advance its mission to save lives at sea.
To purchase these boats VISAR will be launching a Boat Donation drive to raise funds for the boats. VISAR hopes its friends, members and donors will support this effort to continue to keep our essential equipment upgraded and safe.