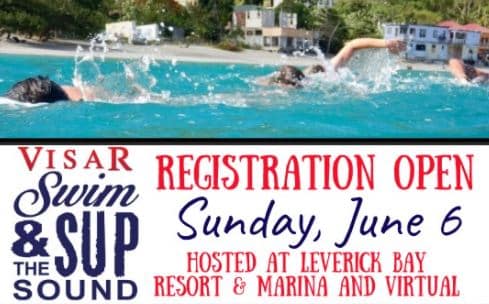 By Carine Locher
Apr 08, 2021
Swim and SUP the Sound
In person & Virtual
Join us  for our annual fundraiser, Swim and SUP the Sound 2021 sponsored by Carey Olsen and KRrS Global in person and virtually! The in person race will take place on Sunday, June 6th and the virtual race will take place over the course of Saturday, June 5th, and Sunday, June 6th.
To learn more, click on the race below for further details…
IN PERSON RACE, FAMILY FUN DAY & BBQ 
Racing to Save Lives at Sea!  
In-Person COVID-19 Protocol Race Changes:
–All B.V.I Covid -19 protocols will be in place including mask, hand sanitation and social distancing.
—Due to capacity limits, we are only able to host 200 people total at Leverick Bay so YOU MUST be signed up before Wed, June 2, 2021.
–Day of sign-ups will not be accepted. 
–Everyone on the ferry will need to have their temperature checked and those coming from Virgin Gorda will get a temperature check when they arrive at Leverick  Bay.
New for 2021:
The half-mile swim was such a huge success for the virtual race in 2020, that we've added it to the in-person race for this year.
PAW BVI is an amazing local non-profit that helps to spay/neuter the stray animal population. This year a portion of the in-person SUP proceeds to go to PAWS to help this initiative.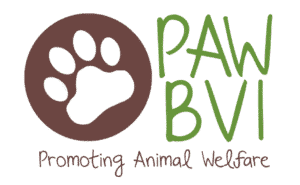 What's Memberplanet?  
Memberplanet is the online tool VISAR uses to collect donations and for event registration.  This site accepts VISA and MasterCard directly.
Swim and SUP the Sound Waiver:  
Please review the waiver before you sign up for the race. Once on Memberplanet you will be asked to click that you've read and accepted the terms of the waiver. 
Course Maps:
Family Fun Day:
Due to COVID-19  Protocols, only 20 kids will be able to participate; please make sure to pre-register your child before the deadline of Wednesday, June 2, 2021. Family Fun Day is free and you can sign up for it, during the registration process for the race or BBQ. 
Corporate Challenge:
This two-person team will represent their office with the hopes of coming in first and taking back a magnum of champagne. Each team's swim times will be averaged to determine the fastest one-mile swimming team! Only one person from each team needs to sign up and process the payment online.
T-Shirts:
If you'd like to order your race t-shirts, please make sure to do so by 10pm on Sunday, May 30th. For orders placed after Sunday, May 30th we can't guarantee the shirts will be ready for race day but once they are ready they can be collected at our offices.
Event Sponsors and Partners