EVENT IS SOLD OUT! 
GGG is a special night where top BVI restaurants will prepare a taste of their signature dishes for you to enjoy.
The next Governor's Gourmet Gathering is Friday, February 21, 2020, at 7:00 PM and we are SOLD OUT!  If you'd like to be put on the waiting list, please email [email protected]. 
Walk the grounds of the Governor's residence, sample delicious bites, enjoy live entertainment, an auction and an open bar.
GGG History
 The Governor of the British Virgin Islands is traditionally the Patron of VISAR, and he and his wife open up their home to host this yearly fundraiser. The event takes place under the stars with 10-12 local restaurants that prepare delicious bite site portions of their top menu items for the 150 guests to enjoy.  The evening also features live music, open bar, dozens of raffles prizes, and a selection of live auction items. The participating restaurants donate their chef's time as well as all of the food or drinks.  
A New Twist This Year…
In addition to the wonderful dishes the local restaurants create for the evening, they will also be producing a "Best in Show" dish that YOU will get to judge! Each restaurant will be paired with a local farm that will donate enough of the same produce for each restaurant to create a dish based on their interpretation of how to best showcase the produce. After speaking with the farms, we've decided on arugula and basil due to its great abundance. Then at the event, each guest will get a rating sheet and choose the "best in show" which will be announced at the end of the evening. We can't wait to see what the Chef's come up with!
 Featured BVI Restaurants (as of Jan 24)
 Restaurants and Bakery's: Bitter End Yacht Club, Cookie Faery, The Dove, Cocomaya, French Deli & Gourmet Shop, Grape Expectations, Jblakx, Nanny Cay, Omar's Fusion, P's Sweet Treats, Red Rock, and Taste of India. 
Wine and Beer Providers: Government House, The Tola Beverage Company (Tola Beer), TICO and Road Town Wholesale.
 Local BVI Farms: Agri-Paradise, Full Belly Farm, Plant Wise, Mill House Farm and Tidal Roots Farm.
 Live Auction and Raffle Supporters: Cooper Island, Scrub Island, Rosewood Little Dix Resort, Tropic Airways, Willy T, Red Rock Restaurant, Dive BVI, Sunchaser Scuba, BVI Snuba, Bradley Power Boats Charters and Rentals, Railriders, BVI Yacht Charters, Blue Water Divers and Marine Maintenance Services.
Event Gallery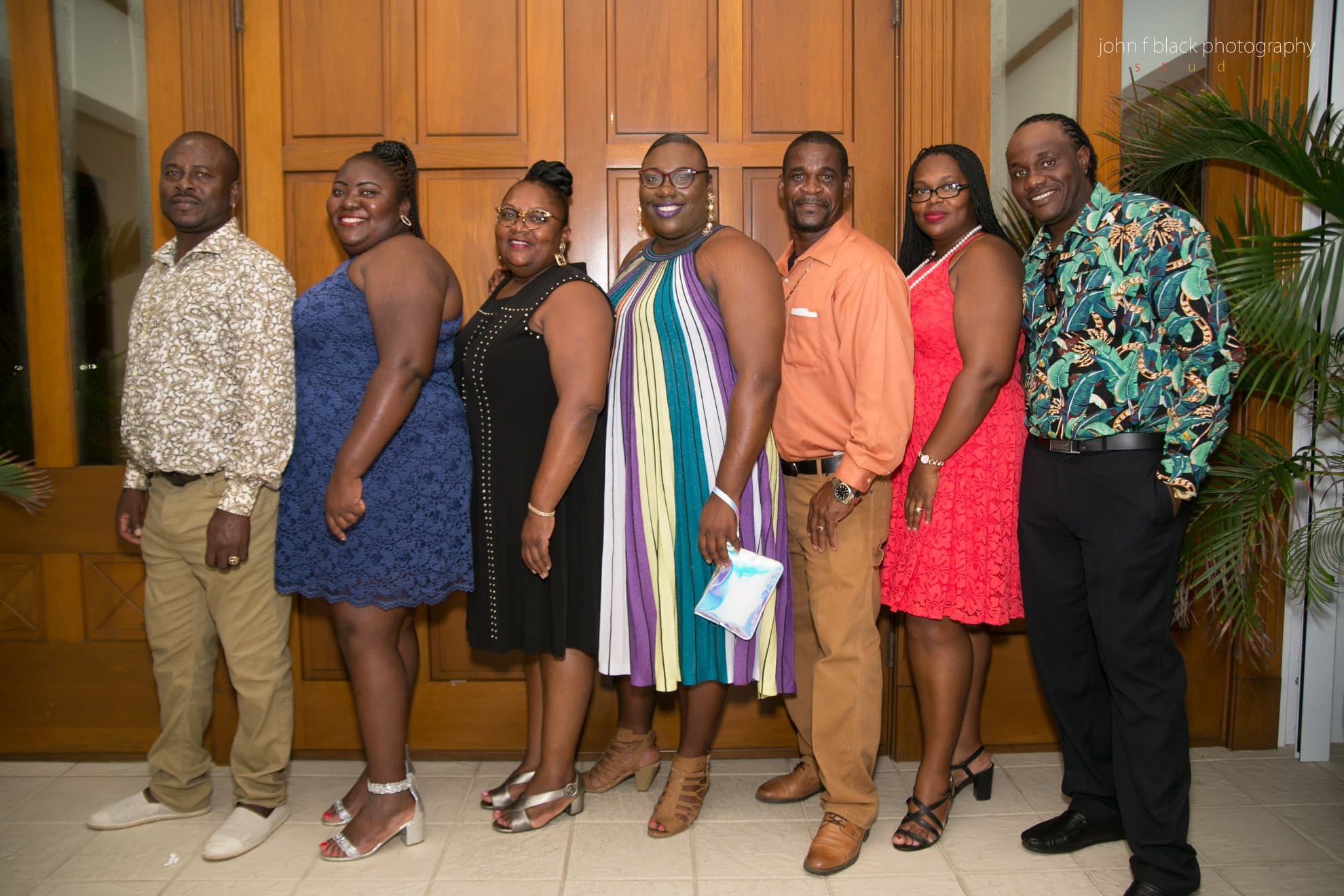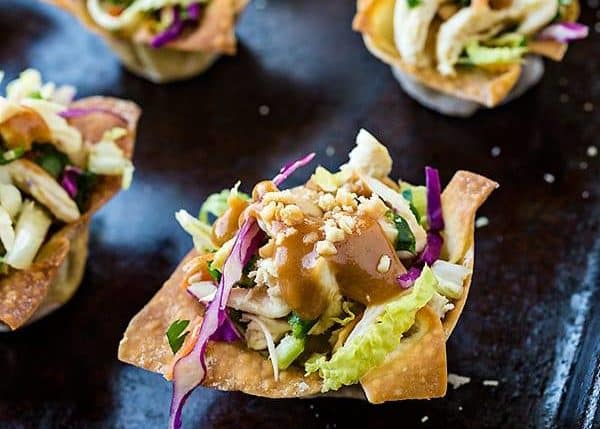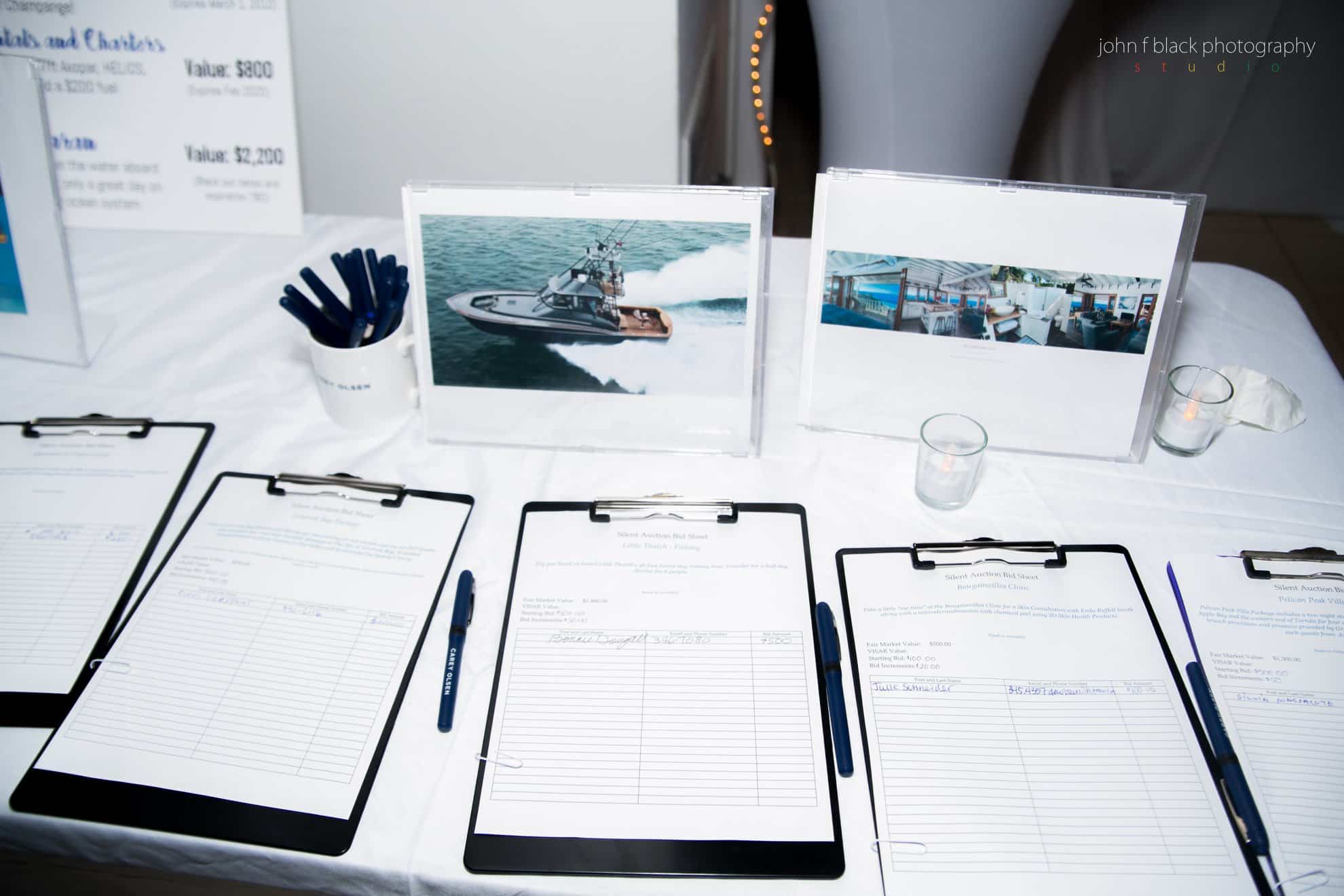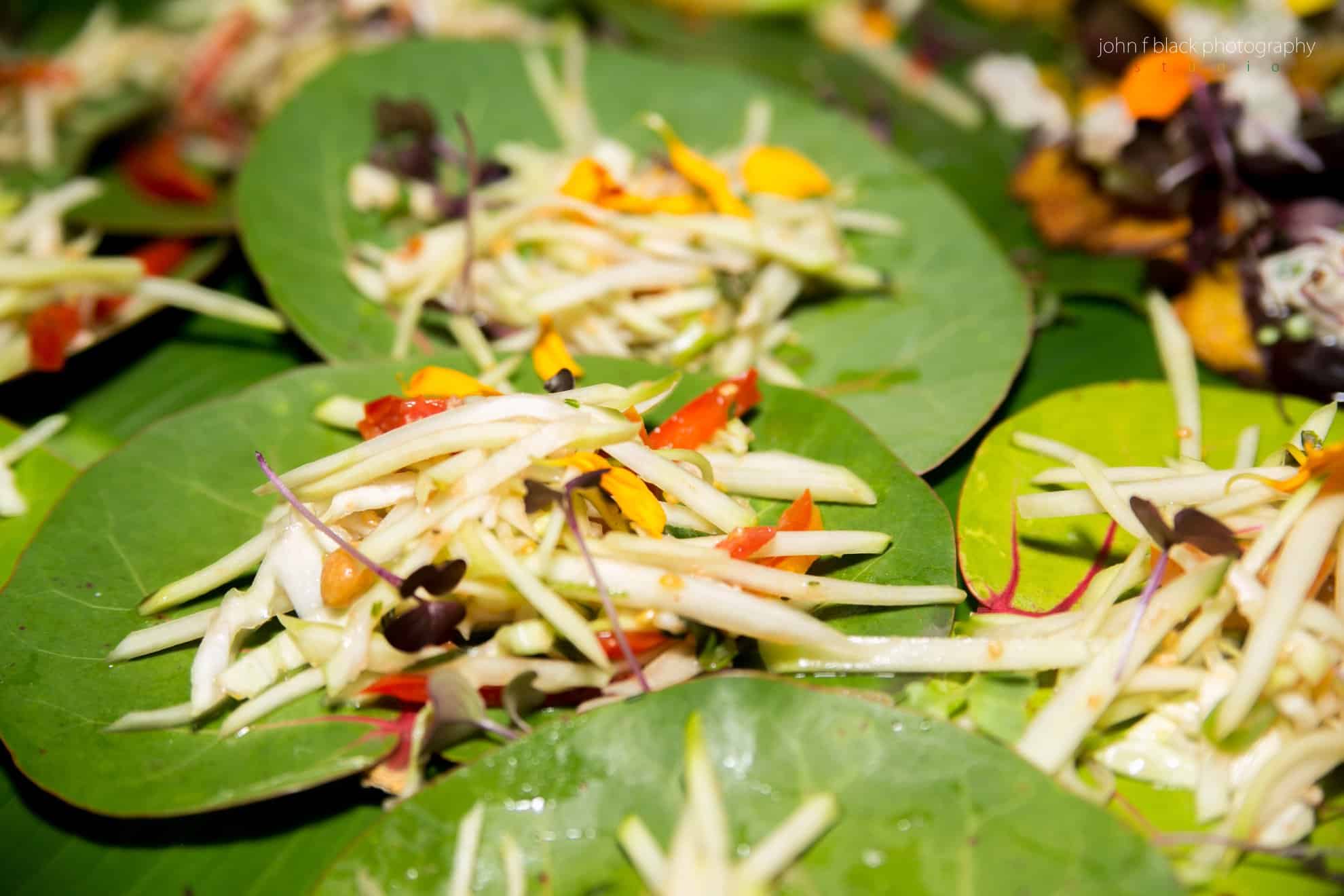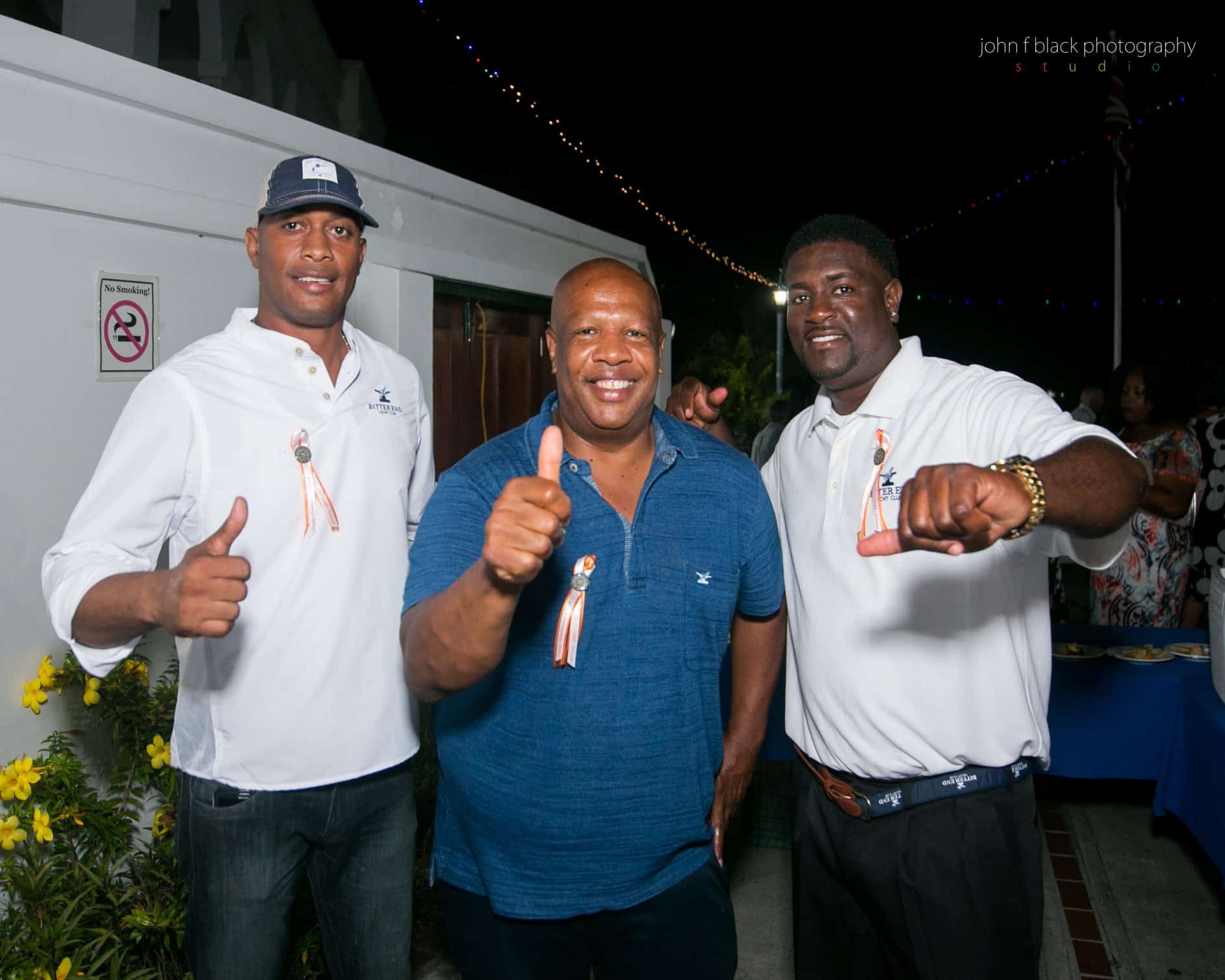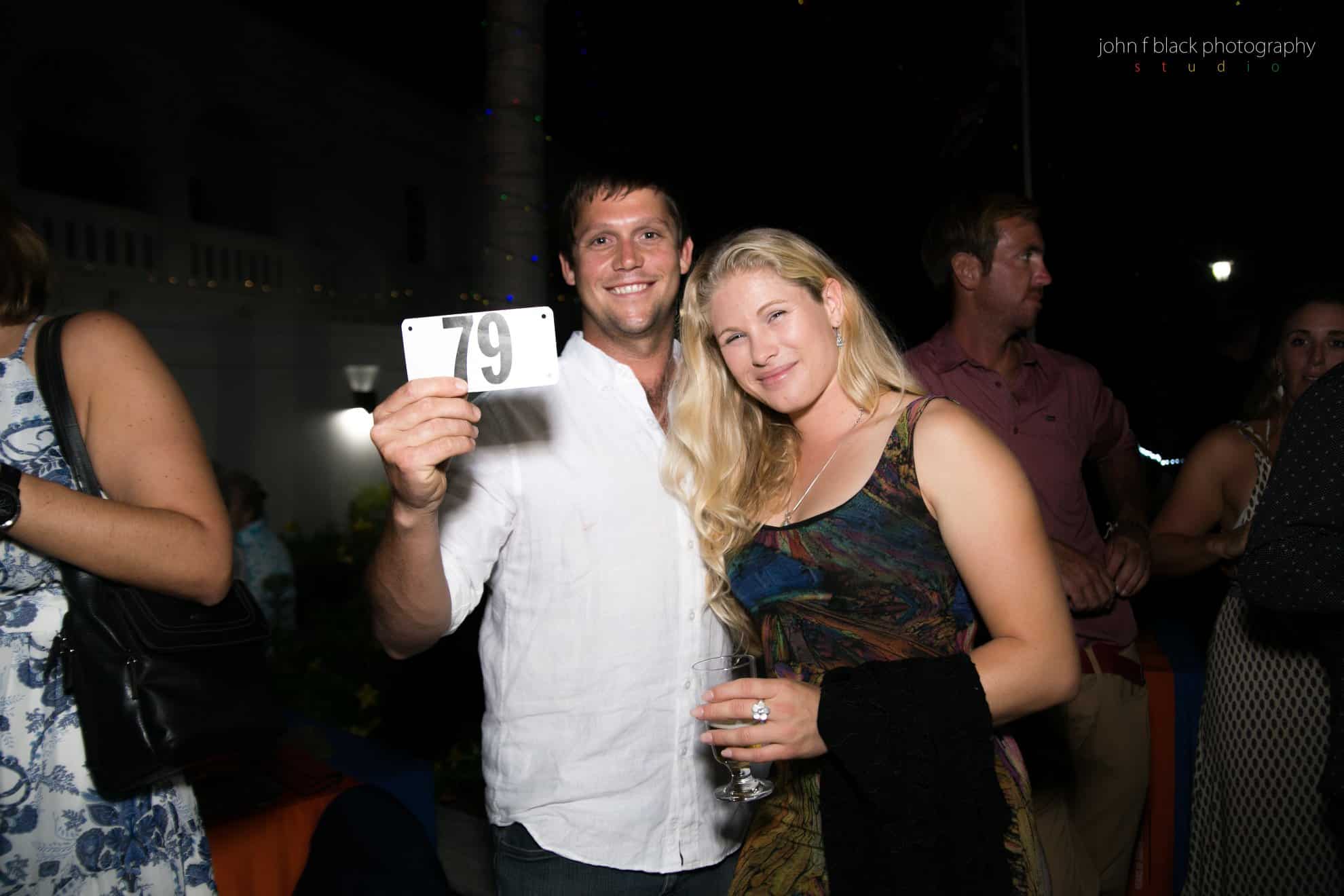 Event Location
Governor's Residence
Road Town, Tortola British Virgin Islands
Event Flyer Image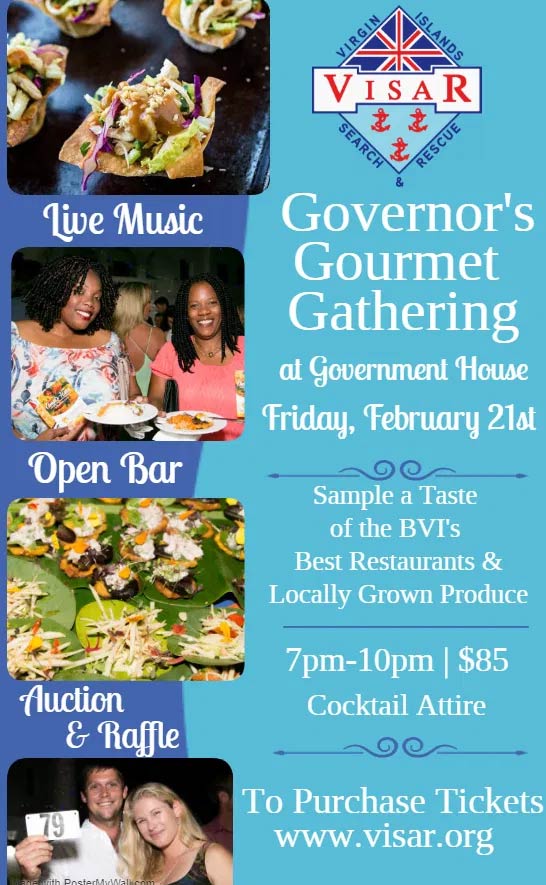 Event Sponsors